Santa Fe Art Collector—About Us
The best of Santa Fe painters, sculptors, antique reproductions, and hand painted lighting. Representing 45 fine artists from all over the world. Explore our online gallery.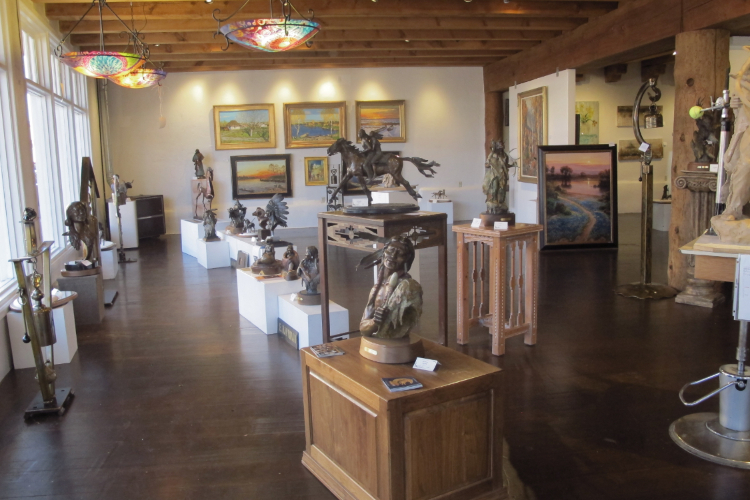 Featured Artist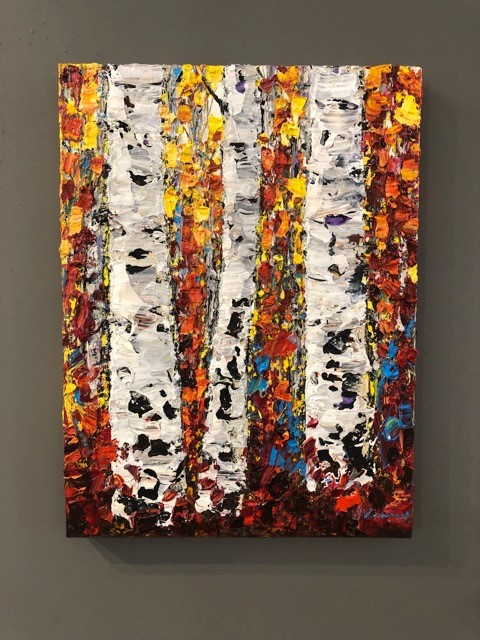 Jennifer Vranes is known for her large vibrant paintings which are full of color and texture. She particularly enjoys painting aspen trees and landscapes. Jennifer loves to travel and she is able to find inspiration wherever she goes. And her thick-textured paintings bring these destinations to life for the viewer.
Jennifer's technique is what really sets her apart from most other painters. She uses a palette knife to "sculpt" the paint onto the canvas. This unique method of painting has made her a favorite among galleries and art collectors worldwide.