Description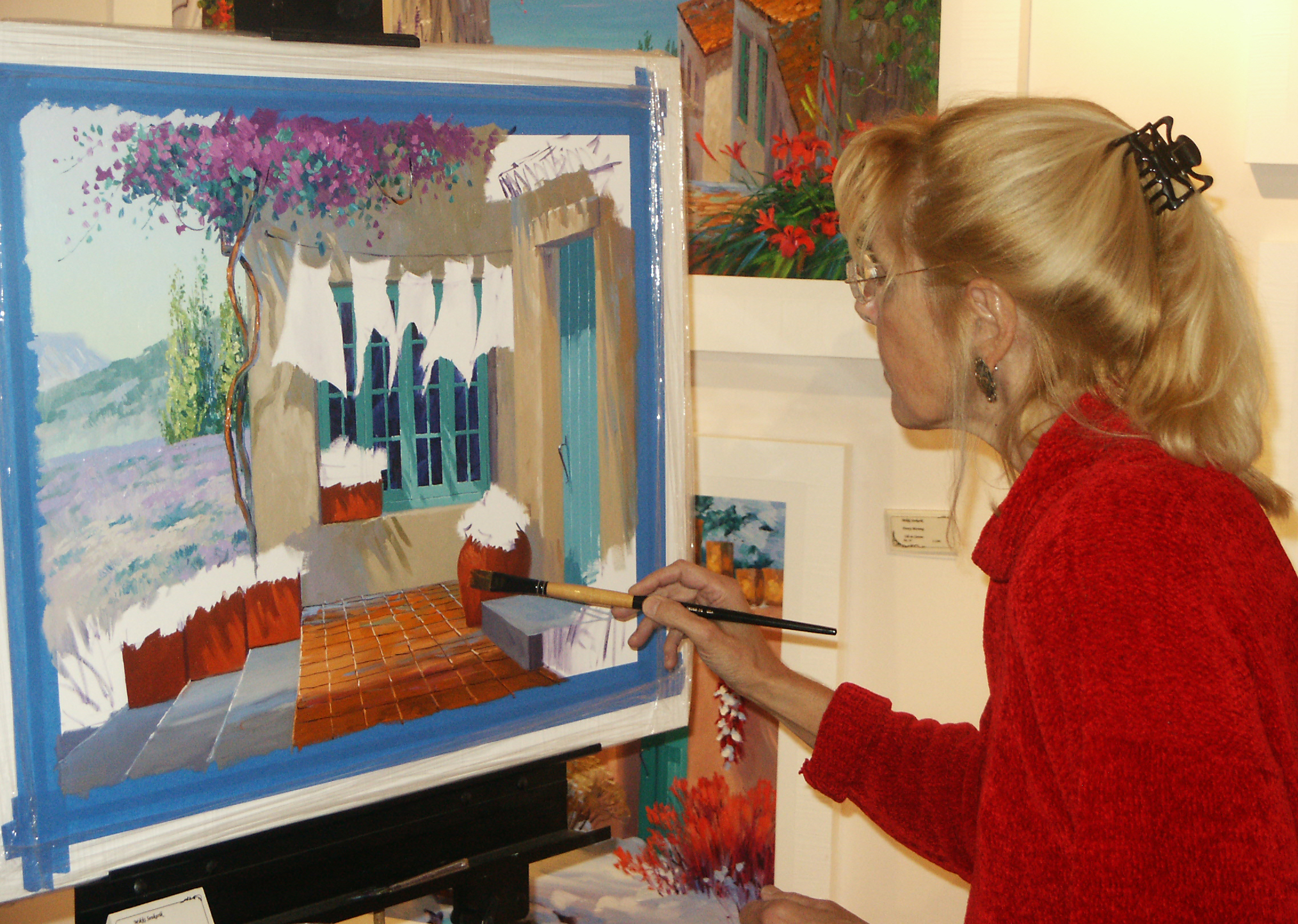 Leonardo Da Vinci did not allow students under his tutelage to touch paint until they mastered the craft of drawing. Senkarik is one of the rare talents who have been trained with such attention to draftsmanship. She learned in the most precise of all drafting schools, graduating as a medical illustrator from the Medical College of Georgia after. She rose to the top of her field, winning the coveted Award of Excellence five of the nine years she worked fulltime in the competitave field of medical art. She illustrated forty-seven major medical books before turning her attention to oil on canvas.
Senkarik wanted to be an artist for as long as she can remember. Her mother spotted the spark of genius before she started school and gave little Mikki paper and pencils, pushing her to draw rather than fill in coloring books. Her desire to become an artist grew until she reached college. There they scoffed at realism, demanding she paint subjects like 'the meaning of life' and 'angst'. She changed her major to pre-medicine. There, one of her professors saw her drafting skills exhibited on a class paper and recomended that she pursue a Master's Degree as a medical illustator.
In 1989, a master artist befriended Senkarik, helping free her from an abusive marriage to an alcoholic husband. In time, their friendship grew and they became inseparable. When her new mate asked her to let him teach her how to paint, she agreed with enthusiasm, and in 1990 she sold her first original oil for $200. Using a double primary system gives her colors vibrancy and purity not achievable with earth pigments. The brilliant colors and her newfound freedom to paint the way she felt led collectors to call her paintings "Billboards of Happiness."
---