Bio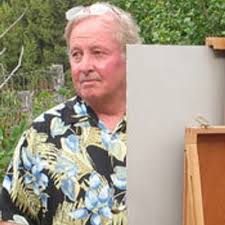 Don Finkeldei recieved a BS in Physics and minor in art from Fort Hays Kansas State. He continued his education, studying computer science and electrical engineering at the University of California, San Jose. After pursuing a sucessful career in science and technology for 15 years, Don moved to Santa Fe where he began painting, sculpting, and developing computer applications full time.
Don grew up on a farm in Kansas and was interested in art from a very early age. As irrigation ditches were filling with water, Don would make watercolor scetches of the surrounding lanscape and sculpt animals and people out of the rich Kansa mud.
Don says "I have alway strived to reduce everything I do to its most elegant simplicity whether it be in art or science. Allowing people to experience visually what I feel in my soul gives me great pleasure."
The Artists' Work